To say our lives have been upended over the past couple weeks is an understatement.
As I write this, my kids — who have at least the next 20 days without school — are acting roughly like this: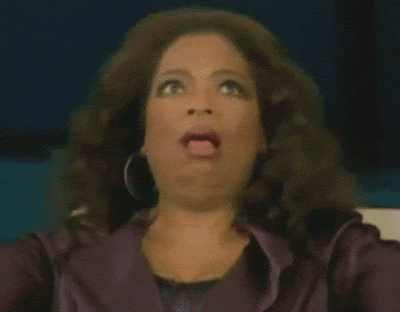 Lots of us are trying to figure out how to think about coronavirus storytelling for our magazines, and I'm definitely helping clients think through this issue!
The news is changing nearly hourly, yet many of us will need to put the finishing touches on stories that won't land in readers' mailboxes for weeks.
While it's true that nobody's completely figured this out yet, I'll share one look to the past that may help you chart a path forward. (Read to the end! I'd love if it you'd be willing to participate in a larger effort to share smart approaches to covering the current pandemic.)
How to tell a story about a quickly evolving, world-changing event
In 2001, I was working at Carleton College, and the alumni magazine was firing on all cylinders. Our tiny publications crew was fresh off of a Sibley win.
I don't have to tell you what happened on September 11.
Within our team, we debated whether or not to cover the event in our alumni magazine at all. Was there anything that our magazine could say that newspapers wouldn't say sooner? That wouldn't already be covered by well-resourced consumer magazines? That wouldn't just seem downright exhausting by the time it landed in alumni mailboxes in October or maybe even November?
I argued that we shouldn't cover 9/11 in the alumni magazine.
My boss insisted that we cover it.
As the boss, of course, she won that argument! I'm glad she did. And here's the story that we created as a result.
Obviously, a story about 9/11 is different than any story you might write about COVID-19.
But there are a few parallels worth considering:
We were writing it before we knew how everything would turn out.

Even as we were writing it in a state of flux, we knew we had to have the mindset of the people who would be receiving the magazine more than a month later.

We wanted to write something that would hold up over time. Alumni magazines are important materials in your school's history.
Honestly, I think we did a pretty good job.
Three things to consider including in your coronavirus coverage
Here are a handful of things I notice about that story now that I think we did correctly:
We captured the moment. You'll notice that on the bottom margins of pages 3-6, we included snippets of emails from alumni in the days following the attacks, dated to show how people were feeling at specific moments after September 11.

Sometimes, we think we'll remember how we felt at a specific moment in time forever! But it fades. Having these tiny, authentic snapshots makes a difference.

QUESTION TO ASK YOURSELF: How you can show the emotions of this moment authentically?
We also looked beyond the current moment. We asked writers and thinkers of all sorts to weigh in with their expertise that could provide needed context. We talked to historians and political scientists, students and alumni. This was an opportunity to showcase Carleton leaders and thinkers bringing real insight into an important moment.

But it was also more than that. A college education should help us consider many different perspectives, and it should help us think more creatively and critically. This was part of what Carleton wanted to instill in its students, and we wanted that to be present in the story as well.

QUESTIONS TO ASK YOURSELF: Who can you talk to who will provide deeper insight in this moment? Public health officials or doctors? A historian or an older alum who lived through the polio epidemic? An ethicist? Think about how the people you choose and the stories they tell represent the strengths of your school and the alumni it produces.
We didn't reinvent the wheel! Not long after the attacks, we discovered that a New York photographer was coming to campus as a visiting speaker. As part of his talk, he shared some of his personal photos from September 11. They were incredible and affecting, and for a modest fee, we were able to arrange to run more than four pages of them. We also scoured newspapers and blogs to find insightful articles and op-eds from alumni, faculty, and staff that we could re-run in our pages.

You don't have to have 100 percent original content. Find the material that will resonate with your audience and include it.

QUESTIONS TO ASK YOURSELF: Where can you look to find material that already exists that is worth including in your coverage? How can you excerpt or license it appropriately?
***
You guys, I know I don't have all the answers! These are just a few things to be thinking about, but of course the contours of the coronavirus will lead our work to new and unexpected places.
How are you planning to cover COVID-19 in your magazine? Share your plan, and if I get enough responses, I'll share them in a future blog post so that we can all learn from each other.
https://getcapstone.com/wp-content/uploads/2018/09/capstone-dark.png
0
0
Erin Peterson
https://getcapstone.com/wp-content/uploads/2018/09/capstone-dark.png
Erin Peterson
2020-03-19 16:21:25
2020-04-13 16:38:11
Consider this template for your magazine's COVID-19 storytelling